Vancouver Sports Physiotherapist Alice Podmore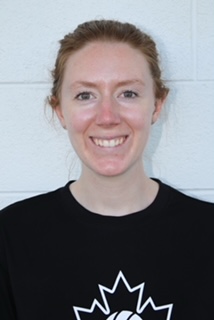 Vancouver Sport Physio Alice Podmore 
Burrard Physiotherapy is proud to have our very own physiotherapist Alice Podmore complete the comprehensive, time-consuming, exhausting diploma in Sports Physiotherapy. 
What is a Sports Physiotherapist?
In the words of: sportphysio.ca
"A 'Sport Physiotherapist' is a Physiotherapist who has completed the Diploma in Sport Physiotherapy through Sport Physiotherapy Canada (a Division of the Canadian Physiotherapy Association. The Diploma holder has experience in the care of athletes of all levels, be it the high performance national or provincial level athlete or the everyday active Canadian. The Education system of SPC allows the graduate physiotherapist to gain experience and education through courses in areas such as athletic taping, protective equipment, emergency care, concussion management, and exercise prescription. Physiotherapists gain valuable field experience towards their Diploma by working closely with experienced therapists in a mentorship program.   The Sports Physiotherapist is qualified to work with Canada's High-Performance athletes in all settings including daily training and competitions such as world championships and the Olympic Games.   Written and practical examinations are required to achieve the level of Diploma holder ensuring a high standard of care."
How long does this Diploma take?
Becoming a Sports Physiotherapist takes years, consisting of unpaid volunteer hours and plenty of mentorship sessions with pre-existing sports physios. Plus a comprehensive exam at the end of the program once all hours are met and skills are mastered. 
Meet Alice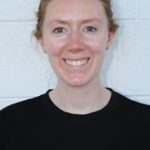 On top of working at Burrard Physiotherapy, Alice is currently working with the U19 Men's National Volleyball team and is planning to travel to Mexico in September with the U18 Women's team for the FIVB World Championships. (Covid pending of course) We are so proud of all the work she has put into achieving her goal. Have fun traveling the world through sports physio Alice!  
But hey, even if you aren't on a sports team, you can still see Alice to help you achieve your goals or develope treatment plans in the clinic for a variety of issues including recreational sports injuries, posturally related pains, vestibular issues, concussion rehabilitation, and everyday injuries. To book with Alice Click here!  We hope to see you soon!