Bike Fitting Vancouver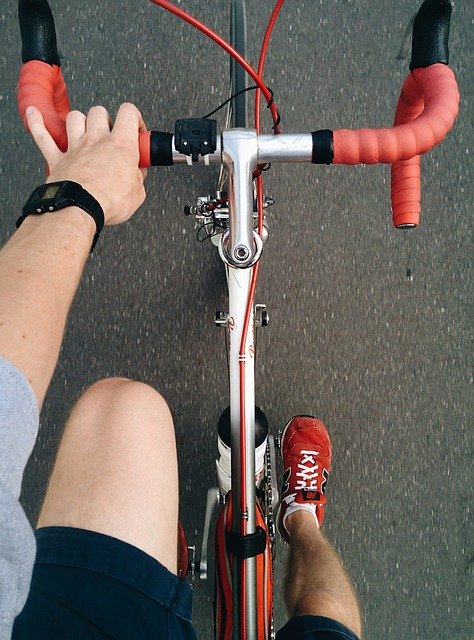 Vancouver Bike Fitting Tips
Sadly, We have lost our bike fitter, physio Thomas. He has moved to the Island.
We are working on finding a replacement, but it is not an easy feat to be able to do bike fits properly. There are courses one must do to be qualified for this task. However, in the meantime we have compiled a list of some key points to consider: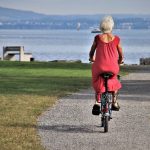 Start at the cleats: ensuring your feet have the proper contact on the cleats is an important first step in any bike fit. Whether you use clips or not, ensuring your foot is in proper contact with the peddle is key. Cycling Weekly quotes Nichola Roberts as saying: "Where people often go wrong with cleats is that they don't take into account where their feet naturally hang when the leg is bent or at rest. So they either put not enough or too much rotation into the cleat. This usually results in pain on the outside of the knee, or behind the knee.
"Cleats that are too far forward or too far back generally result in knee pain. It's rare that you actually feel it in the foot. I'd normally suggest that if you've changed your cleats, be aware of any twinges in the knee — and respond by making movements in small increments. When you come to change cleats, draw around them, then draw lines from your outline at key points, and take a photo."
Find the right saddle position: As a general rule of thumb folks use something called the 'LeMond Formula' Greg LeMond says to multiply your crotch-to-floor measurement by 0.883
This should be the distance now from the centre of your bottom bike bracket to the top of the saddle.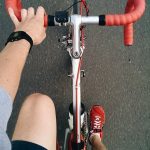 Adjust handlebar position: Nichola Roberts says: "The ideal position is one with a soft bend in your arms. You shouldn't feel like you're putting an enormous weight through your hands. Never put the saddle forward to cater for a reach that is too long. Once you have the back end right, don't move it — reduce reach with a shorter stem. Don't ignore warning signs.
"Shoulder and wrist pain are signs of handlebars that are too wide. Check yourself in a mirror — look at the width of your shoulder, your arms should fall directly to the handlebar."
We hope these tips keep you pain-free and riding happily in the meantime.
If you are someone dealing with aches and pains from cycling, book in with any of our physio's or massage therapists today to help alleviate and advise on possible adjustments needed!