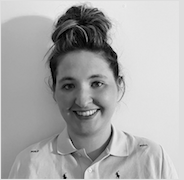 Gemma Greig
B.Sc (Hons) Physiotherapy
---
Gemma is originally from Scotland having graduated in 2018 with a BSc (Hons) Physiotherapy from Glasgow Caledonian University. She came to Vancouver in January 2020 to fulfill her dream of becoming a Registered Physiotherapist in Canada.
She brings a wide range of experience with her from working in musculoskeletal/sports in the National Health Service (NHS Scotland) and in private clinics. Her sports experience includes working at the European Curling Championships, Scotland rugby, and amateur soccer. Since coming to BC, Gemma has been providing care to covid and general medical patients in the acute care sector within the Fraser Health Authority.
In her spare time, Gemma can be found cycling around the seawall, kayaking at Granville Island and spending time with her friends. She enjoys exploring BC, playing golf and attends the gym regularly.
Gemma is passionate about her career as a Physiotherapist and takes great satisfaction in helping people on a daily basis. She prides herself on building a genuine rapport with patients which is echoed in her patient testimonials. She uses a combination of exercise prescription and hands-on techniques and provides a holistic approach to treatment.
She looks forward to helping the BC community, utilizing the skills she has acquired thus far in her career and continuing her professional development
Areas of Special Interest:
Sports physiotherapy
Vestibular/Dizziness
TMJ – Jaw pain and dysfunction
Respiratory Care
Injury Prevention
Musculoskeletal Injuries
Soft tissue Injury
Languages Spoken: English
Hours: Monday 7:15-1:15
Tuesday 8:15-1:15 and 2:15-6:45
Wednesday 7:15-1:15
Thursday 7:15-1:15 and 4:15-6:45
Friday 1:15 – 6:45